by 1968 your 200
should have
the 'dual drilled' bellhouse pattern and FW unique to the later 170/200 small block six.. Providing 200 does have the larger bellhouse pattern, any manual 200 with a "TOPLOADER" 3 speed will have a Bellhouse that can use the strong-all synchro
3.03 Toploader
used in all small six and small block non-HiPo cars. The 4 Spd 'Toploader" will fit but Hi=Po Toploaders are different. There are also 'Imposter' 4 speed Toploaders with an Overdrive available which also bolt to 200 six unique bellhouse.
The earlier '2.77 non-synchro 3 speed "peanut" tranny uses a different bellhouse,clutch, FW and linkage.
The later Toploader Bellhouse also accepts later diaphragm 9" clutches for smoother shifts (Fairmont/Mustang etc) .
Toploader 3 speeds - Mustang with floor shifter bosses and Maverick w/o for column 3OTT.
for a huge improvement in
drivability,
there are adapter plates available that convert Toploader Bellhouse to accept the 5spd T5 Overdrive transmission. The T5 will bolt right to the 200 Bell - W/Adapter BUT requires some modification and/fabrication.
I use a Maverick 170 (C8DE) and Bellhouse (# C7ZA ) on the '63 Wagon with an adapter plate to a T5 to original 3.50:1 rear.. Rear mount, body crossmember and DS needed some modification. Original Z-bar clutch linkage with slight mod' is used.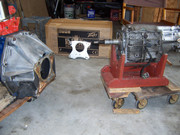 .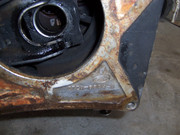 .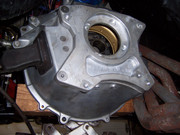 .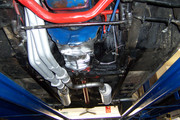 .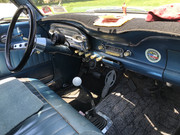 .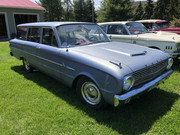 I found it strange that my '76 Comet still used the
SMALL PATTERN
bellhouse pattern from original 144 Falcon motor for the C4!.
I never learned to drive an automatic...
have fun
Dual drilled bellhouse pattern block.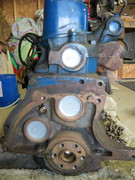 small bell pattern C4 bell on '76: