A wee bit more power out of the 302 but not much. I have a thing for 289s.
They always seemed to be more durable to me, having owned quite a few of both.
Is the 289 engine original? A 302 swap will require some transmission work as well if it is a 5-bolt bellhousing,
Here's a picture between the two @ the rear of the engine block-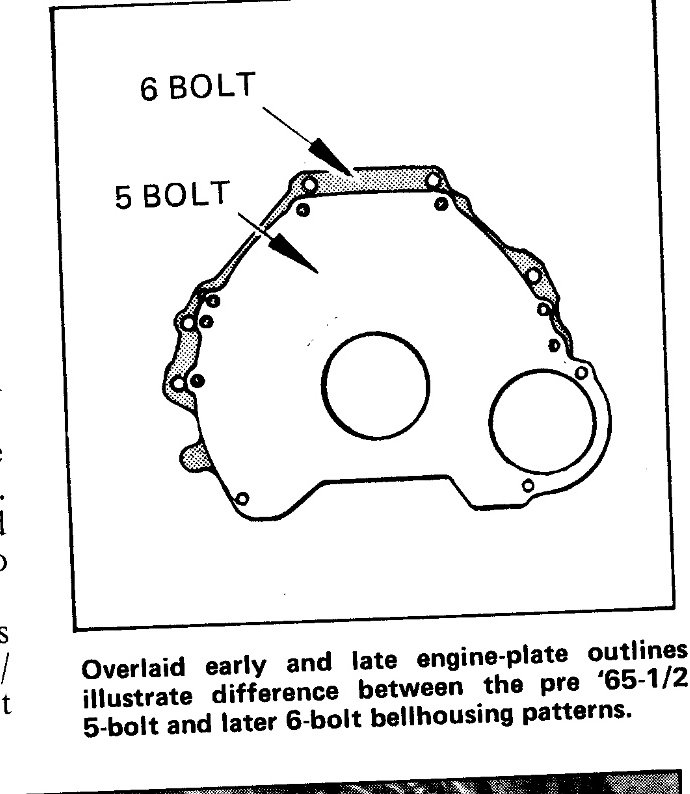 You can count the bolts holding the transmission to the block to determine this or read the casting number on the oil pan rail behind the starter w/ a mirror and penlight.
Joe