For the life of me, i can not find the pics i had saved that were posted somewhere of the underbody dimensions.can some body point me in the right direction please.
---
---
Exactly that but I forgot to mention that mine is a 1962 sedan.
---
Haven't found that yet, still lookin though
Fred
---
Here ya go!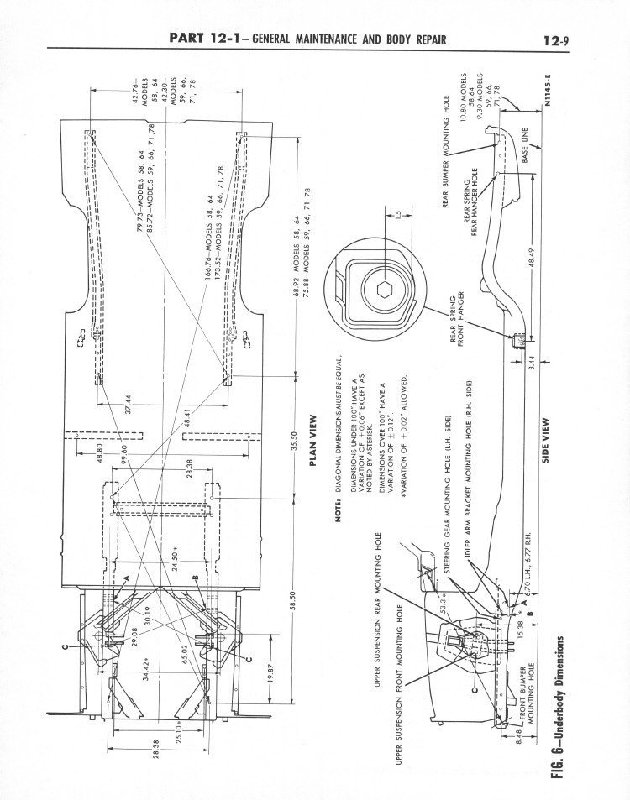 ---