Posts: 119
Joined: Wed Sep 12, 2012 10:08 pm
Location: Kalamazoo,Michigan
Has anybody dealt with northwest classic for 65 quarter panels? They have them listed for sale on there website. Is this real? Didn't think anybody had these. falconcometinteriors.com is the website
---
If this is the same place I contacted a few years ago, i would make sure to ask them about the wheel well opening. I thought they were making the wheel well opening like a 65 Falcon and not a Comet. Although i think a 65 wagon might have a falcon style opening.
---
Posts: 119
Joined: Wed Sep 12, 2012 10:08 pm
Location: Kalamazoo,Michigan
Well they claim it's a comet wheel opening...
---
Posts: 373
Joined: Mon Sep 21, 2020 5:23 pm
Location: Louisiana
Thanks for the link, MM!
Found a few things I needed. Got it bookmarked.

JT
---
Joe Travers

wrote:

↑

Wed Jan 06, 2021 5:51 pm

Thanks for the link, MM!

Found a few things I needed. Got it bookmarked.

JT
JT his interiors are well known & all good reviews on his stuff that I have heard.
Johno
215-60-15 on 7x15's .... 29-15-15 on 10x15's
---
Years back they made them with Falcon wheel openings. It would be great if someone finally made comet ones.
Roger
65 comet 7.61@96mph 1/8
Made in Canada, Built for speed.
Tweaked65 on instagram
https://youtu.be/JCVwEitXSi4
---
I see it says 64-65 comet for the quarter panels, would this mean they have a 64 comet rear wheel well opening? I have been trying to find one for years since mine are getting rusty and I do not have the skills to remake them myself.
1964 Mercury Comet 404 with 347 stroker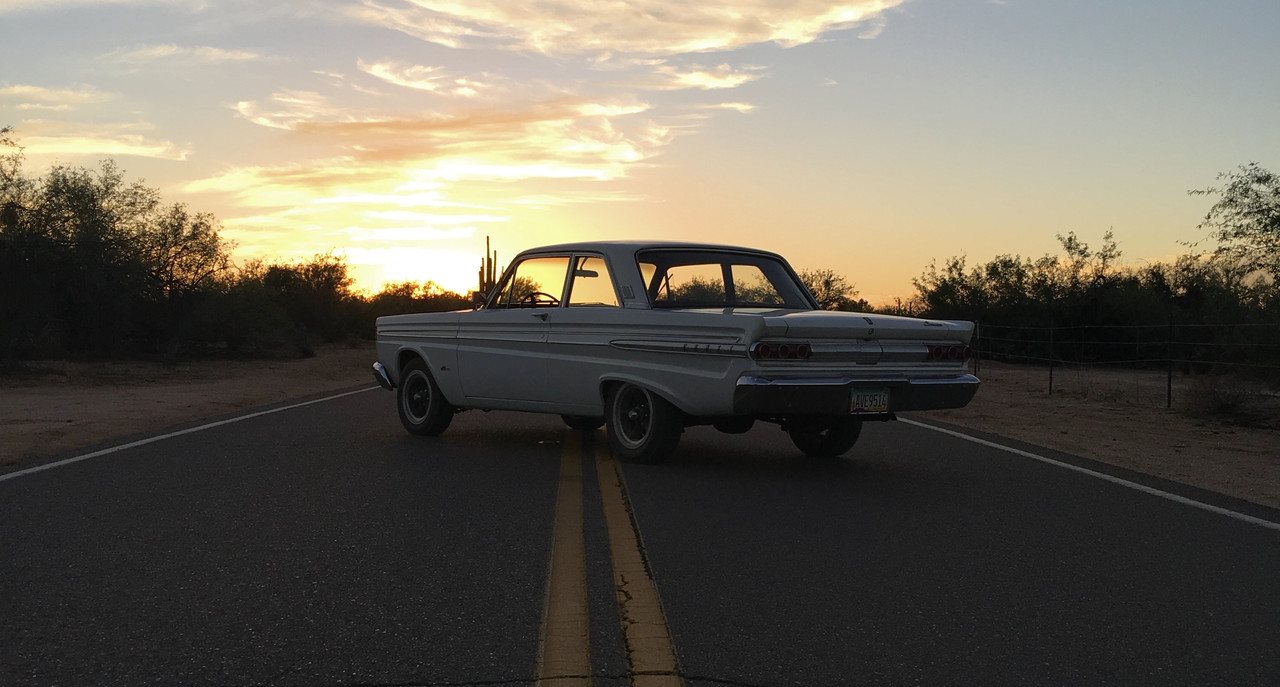 ---
Site Admin
Posts: 4441
Joined: Sat Nov 01, 2003 8:17 am
Location: Missouri, Ozarks way North
Contact:
I guess I would be skeptical since '64 and '65 are not the same at all, somewhere I did a little PS work putting different wheel openings on a '64, I put '65 Comet and '64 Falcon as well, I think it was the general consensus that a '64 needed a '64 quarter to look right, and I agree.
I may not have done my the best way or the most ideal but I did not pay a premium for a nice set of quarters that would be better served on a nicer car than mine
mine only cost time and some welding wire & gas, I learned that is is best to find out for sure how extensive the rust is before looking at it and determining the only solution is to replace the whole thing, mine were not that bad overall but had a few bad spots that did not extend too far past the rust hole so I was able to cut the rust out and patch it in bits and pieces but again it is more ideal to put one patch in over 10 and don't recommend what I did to anyone but so far it has worked for me and I will hold my final judgment until I am finished with the bodywork.
See Ya,
Mike
---
Moderator
Posts: 2166
Joined: Thu Oct 19, 2006 8:55 pm
Location: South Central Michigan (Near Michigan International Speedway)
I like how Fred repaired Sassy by using the wheel radius from an extra set of front fenders to patch his rear quarters. Looks real good and there are still some fenders around out there
---
Posts: 119
Joined: Wed Sep 12, 2012 10:08 pm
Location: Kalamazoo,Michigan
Looking at them on the website they appear to be for a 65. Quite pricey though.. and they are just the lower half not the full quarter.
---