Thanks again to Lori for fixing the site license. I have been busy at my job but working on the Comet build as I go. I have a lot of time to research and purchase the next big thing for the build this way. Today is a post of my cooling system install. With a 415 HP 347 stroker and AC I went to my radiator guy for his recommendation. I asked for a 69 Fairlane big block setup and he supplied me with a matching Northern Radiator and fan shroud. Using tomb's thread as a guide I got things mocked up yesterday, The first photo is of my layout for the cut lines and mounting setup.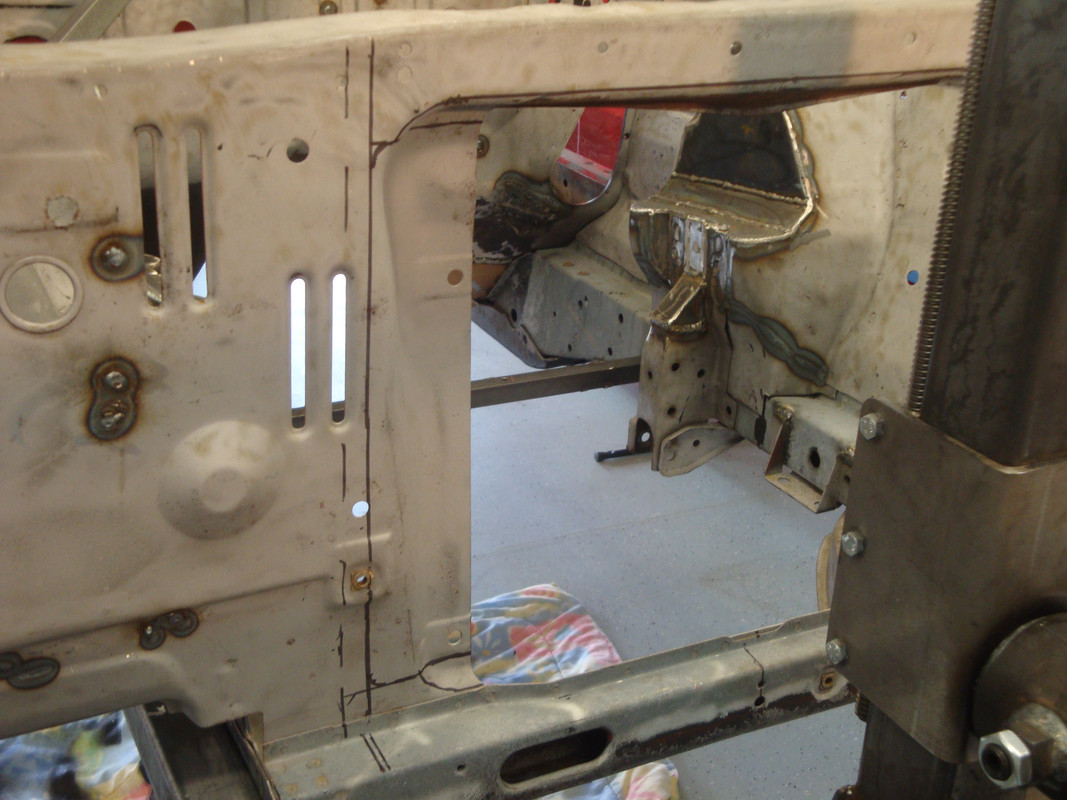 The second photo is after cutting the core support with my skinny wheel. It came out in one piece.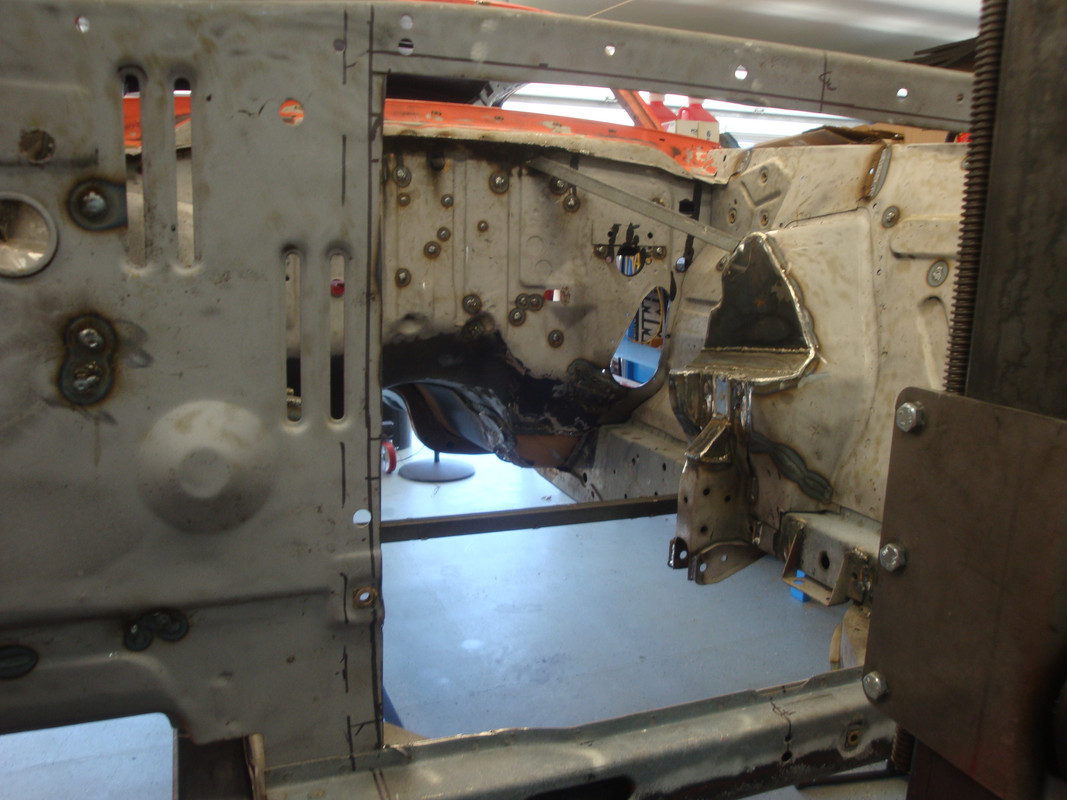 The third photo shows how I chose to mock it up. This way it is adjustable in and out top and bottom while I decide how to fab the metal work.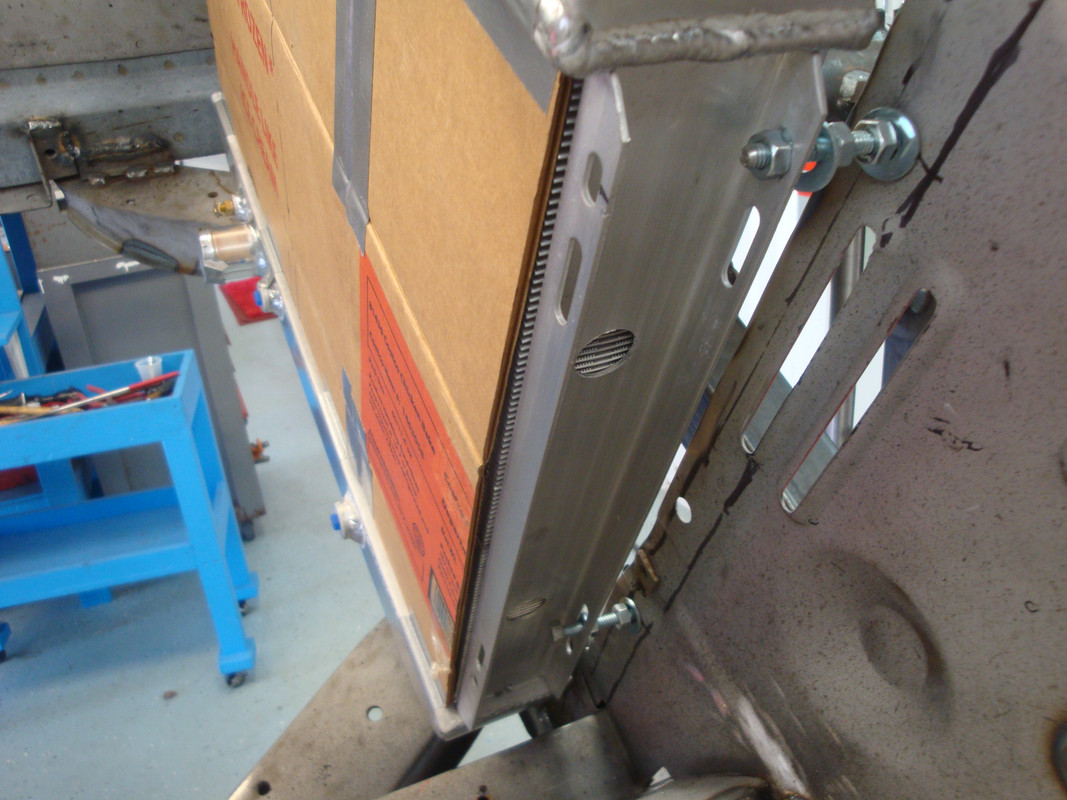 The next photo shows how it looks from inside the engine bay mocked up. Seems very big to me but I won't have cooling issues!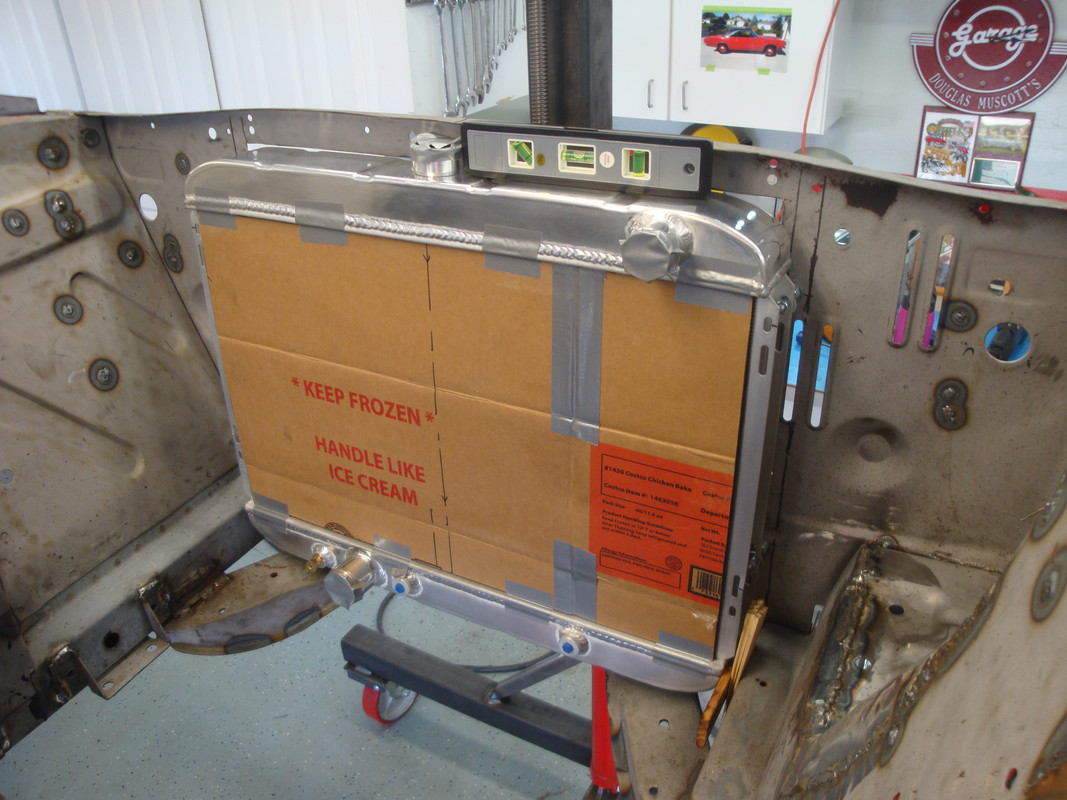 The last photo shows the unit with the fan shroud mocked up. The fans move 2600 CFM.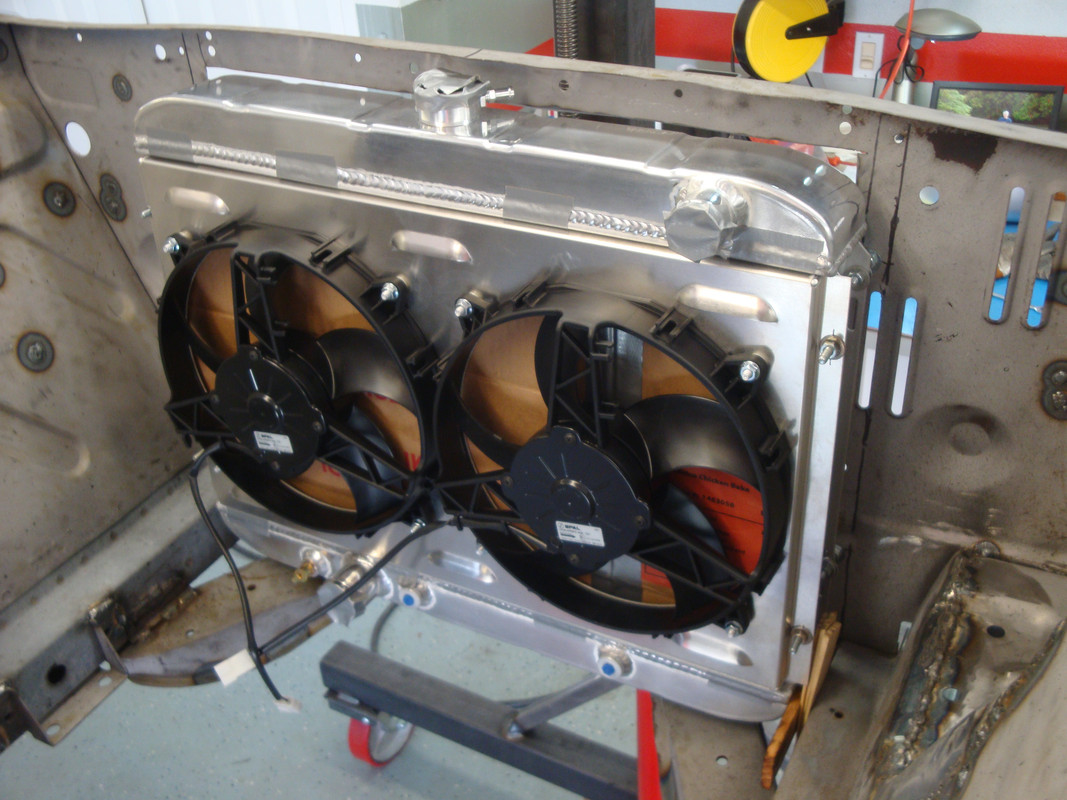 Now I will finalize where I want the radiator to live and fabricate up the actual mounts to be welded into the core support.
My next mock up will be the battery relocation to the trunk. I have some ideas--------------------
Cheers to all----------------Douglas-------------------------