I have a Scarebird 4 lug conversion on a '61 and well worth the upgrade. Uses readily available components on their adaptor plate on the spindle. To fit in Rotor, OEM hubs need to be cut down slightly or buy the Scarebird Hubs ready to go. Chevy Cavalier calipers, Nissan rotors and Caddy hoses. Disc/drum MC and disc/drum proportioning valve is recommended also.
Only 'caveat' is the early 13" and 14" wheels will not fit disc rotors. 4 Lug Ford from @ 1967 are all larger to fit discs. Maverick 4 lug and a few others as well will fit but not later Pinto or Fox 4lug cars.
https://scarebird.com/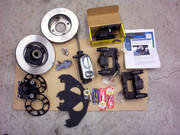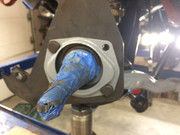 .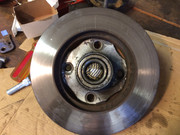 .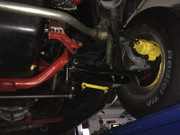 13 - 14" Falcon and- 14" Maverick wheels, early have 3 hubcap retainer nibs and later have 4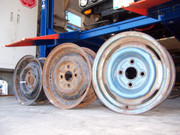 have fun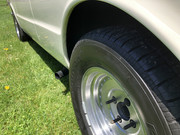 .